Welcome to the California Educational Theatre Association! (CETA)
CETA VISION: Every California student will experience the highest standards of theatre arts education.
CETA MISSION: The California Educational Theatre Association mission is:
To achieve sequential, standards-based, comprehensive theatre education

To promote equity and access to theatre arts education

To implement the California Credential for Theatre Arts

To recognize theatre excellence through awards and scholarships

To provide valued opportunities for theatre educators and students.
This mission encompasses pre-K through higher education throughout the State of California.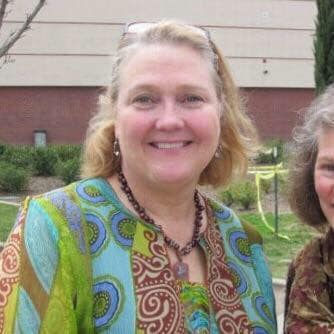 CAROLYN ELDER 
Carolyn taught theatre in Sacramento and Elk Grove for the past 30+ years (Samuel Jackman Middle School), and served on the board of directors of California Educational Theatre Association (CETA) for 24 years. She worked on the State of California's writing committees for the California Visual and Performing Arts Framework and California State Standards.  In 2008, the American Association for Educational Theatre (AATE) awarded her the Lin Wright Award for "most improving theatre education for students kindergarten through twelfth grade in the United States." Carolyn also designed costumes for theatre productions throughout the Sacramento region since 1972. Costumes Enough, her costuming company specializing in pioneer clothing, provided thousands of costumes for students attending historical events in northern California. Carolyn held a B.A. in Theatre Arts, and an M.A. with an emphasis in Theatre Arts Education.  She was a Fellow of the California Arts Project, and studied theatre at Shakespeare's Globe in London.
CETA fondly remembers Carolyn as both its Past-President and as a passionate arts advocate. She did much to advance theatre education in our state, especially in her dedication to middle school students. She founded CETA's Middle School Festival, and served as its host for many years.  Several years ago, Carolyn generously endowed a CETA scholarship for students interested in costume design. Her gregarious spirit, generous laughter and loyal friendship will be greatly missed.
For those who would like to honor her memory and contribute to the Carolyn Elder Scholarship in Theatrical Costume Design, please contact Carol Hovey at CHovey@cetaweb.org
Upcoming Events:
Announcing the 2020 CETA Annual State Conference:
"Connecting the Dots of Learning"
October 9-11 at The Westin South Coast Plaza, Costa Mesa
Southern High School Theatre Festival
January 17-19, 2020
Fullerton High School, Fullerton

CETA Middle Stage Fest
January 25, 2020
Katherine L. Albiani Middle School, Elk Grove
Click here for more information

Stand Up 4 Arts Education/CA Youth in Theatre - CYIT
March 24, 2020
Sacramento State Capitol
Join us at the state Capitol in Sacramento to advocate for theatre arts in education through performance, recognition, community engagement and legislative meetings. Take this opportunity for your students to show on a statewide scale that theatre matters, sharing their passionate voices with their political representatives.
Click here for more information