Each year, CETA members help identify an individual or organization that has made an important contribution to Educational Theatre by nominating them for a CETA Award!
WE ARE CURRENTLY SEEKING NOMINATIONS!!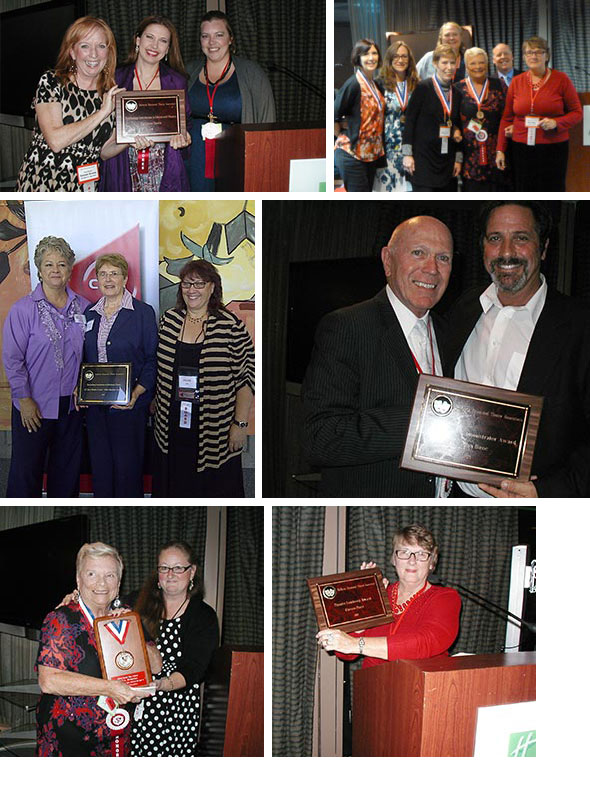 NOMINATE A DESERVING PERSON OR ORGANIZATION TODAY!
You can nominate yourself for an award!
Submission deadline: August 25.
AWARD CATEGORIES
CETA Medallion Award
Outstanding Theatre Educator Award
Outstanding Contribution to Educational Theatre Award
New Teacher Award
Multicultural Award
Theatre Leadership
Administrator Award
Professional Artist Award
CLICK HERE FOR MORE AWARD INFO!

FAQ's & Guidelines

Have a colleague or organization in mind?
CETA appreciates your assistance in
finding potential recipients for these awards!
AWARD HISTORY & OVERVIEW
CETA holds a very special Awards Banquet during our Annual Conference that honors & recognizes people & organizations who have contributed not only to the CETA organization, but to theatre in general.
READ MORE ABOUT AWARD HISTORY & PAST RECIPIENTS