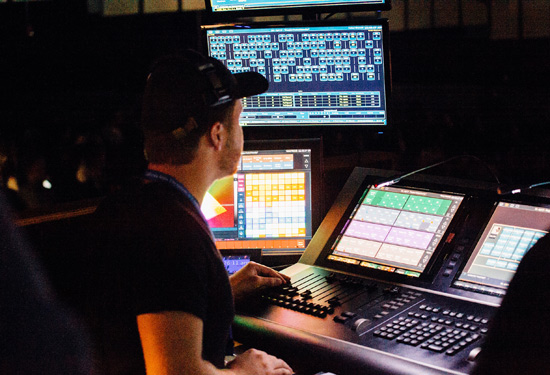 Welcome California Thespian Student Technicians!
We are looking for student technicians, all experience levels welcome, to work backstage alongside our professional Tech Staff. This is a unique opportunity to get hands-on experience, network with industry professionals, and learn new skills to take back to your high school theatre department and beyond.
Students may apply for up to two Tech Crew categories by submitting up to two applications. All students will receive feedback on their first choice application. Students who apply for two "first choice" positions will not be considered, will not receive feedback, and will not receive a refund for their application fee.
We encourage all experience levels to apply.
---
Applications for the following lead tech crew positions must be completed and submitted by November 30th, 2023.
When you apply for a lead position, you will automatically be considered for the associated crew (e.g. if you apply for A2, you will also be considered for Audio Crew). Each student may apply for only one Lead position as their first choice.
Audio 1/Sound Designer

A2

House Manager

Lighting Designer

Set Designer

Stage Manager

Media Designer

Wardrobe Supervisor
---
Applications for the following Tech Crew positions are due by January 31st, 2024:
Audio Crew
House Management Crew
Lighting Crew
Scenic / Carpentry Crew
Stage Management Crew
Video / Projections / Media Crew
Wardrobe Crew
All Student Tech Crew applicants must be registered as such in the Troupe Registration system.
There is a $35 fee per student (not per application), which will be added to the Troupe's registration total.
If you have questions or need assistance with your Tech Crew application, please email the California Thespian Production Staff: Productionstaff@cathespians.org.
APPLY HERE:
updated October 29, 2023