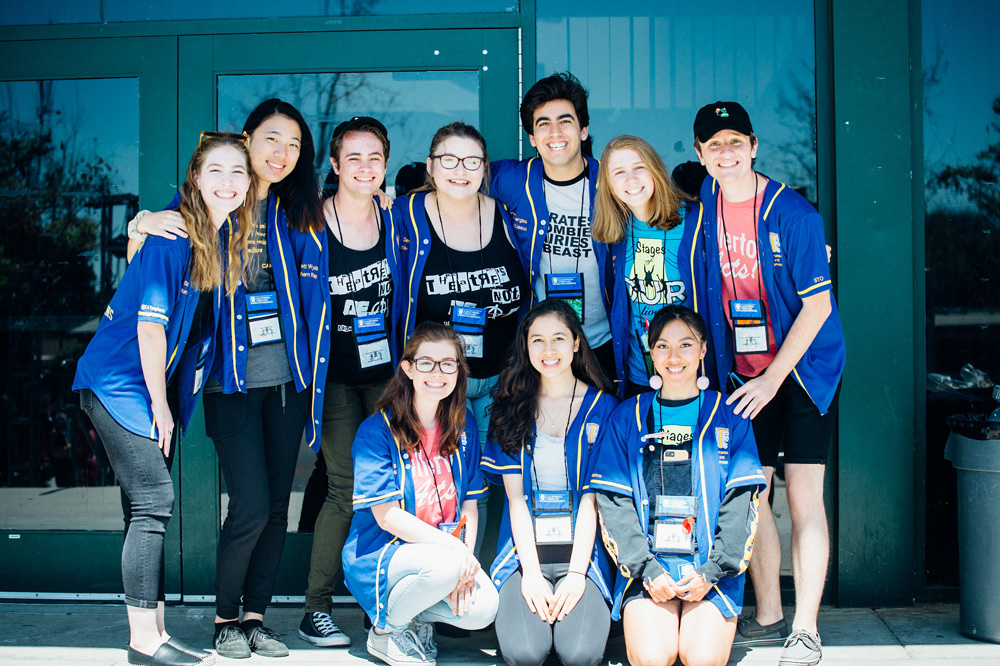 California State Student Board officers are elected to one-year terms, this year from June 2021-June 2022. Each troupe may nominate up to two active members of their Thespian Society to run for office with the recommendation of the Troupe Director. Candidates must have a cumulative GPA of 2.5 or greater and complete the application to apply. If the student is elected, the Troupe Director does not automatically become a member but is encouraged to join the State Board
Serving on the State Board requires a substantial time commitment and though costs associated with meals and travel are covered (with the exception of travel associated with attending Festival), serving may involve some expense to the student. Candidates and their Troupe Directors are required to attend and assist at the Festival during their term.
All candidates will run as members-at-large. Specific positions will be decided by a consensus of the newly elected Student State Board. Student State Board offices may include Chair, Vice-Chair, and Members at Large.
How to become a State Thespian Officer for 2021-2022:
***Please be certain that your Troupe Director fully supports and backs you as an applicant. An email will be sent to your Troupe Director to verify your application and their nomination of you to be an applicant for office for 2021-2022.
Fill out the application, due by February 8th, 2021: 2021-2022 STO APPLICATION
Attend one of the So You Want to be a State Thespian Officer information meeting: (January 29-January 31 during the Thespian Nation Live event, February 3rd @ 7pm, via zoom, or February 6th @ 7pm, via zoom)
SIGN UP HERE
Complete 2 short phone interviews.
Applicant field will be narrowed down to Candidates, based on application and phone interviews.
Candidates will be required to complete several tasks including social media posts, video submission, and a final interview.
State Thespians Officers will be selected based on the completion and evaluation of all the above, including all communications.
State Thespians Officers will be announced on April 3rd, during our state event.