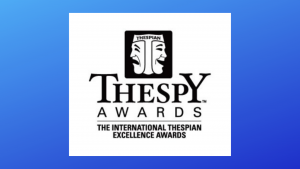 Thespys (formerly I.E.'s) will be hosted by EdTA.  This is an opportunity to digitally submit your performance and technical design pieces for adjudication.  Pieces that receive a Superior score will qualify for the Virtual International Thespian Festival in the summer of 2021.
Inducted Thespians may submit Thespys!
Inducted Thespians may submit as MANY Thespys as they would like!  The only restriction it that you are not allowed to submit twice for the same performance or technical category.
The cost per Thespy is $15 per student (not per event).
All submissions are due by MARCH 8th.
National Rubrics