We are excited to see that you are interested in membership with California State Thespians. Your membership with us actually begins with a membership to the Educational Theatre Association (EdTA); our national "parent" organization which operates the International Thespian Society to which we belong.
There are a few ways to get started:
For individuals, such as teachers, administrations, artists, students and even parents there are few ways to join.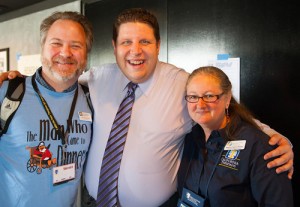 Professional Membership – Available to any adults interested in the advancement of educational theatre.
Pre-professional Membership – Available to any person 18 years or older who is currently enrolled as a full-time college, university, or conservatory student and is interested in making theatre or theatre education an important part of their continuing education or professional life.
Affiliate Professional Membership – Available for adults actively involved with an ITS Troupe such as a California Thespian Troupe.
EdTA Emeritus Professional Membership – Educators who have retired from full-time teaching
Chartering a Troupe is another way to join while providing young people opportunities for recognition and enrichment.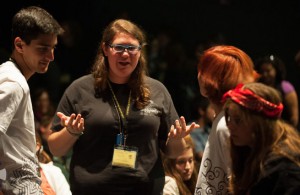 International Thespian Society – An honor society for high school theatre students. http://www.schooltheatre.org/CharterThespian
Junior Thespian Society – An honor society for middle and junior high school theatre students. http://www.schooltheatre.org/CharterJr
For more information on membership please visit: http://www.schooltheatre.org/membership/join